I Fell in Love Again, A short love story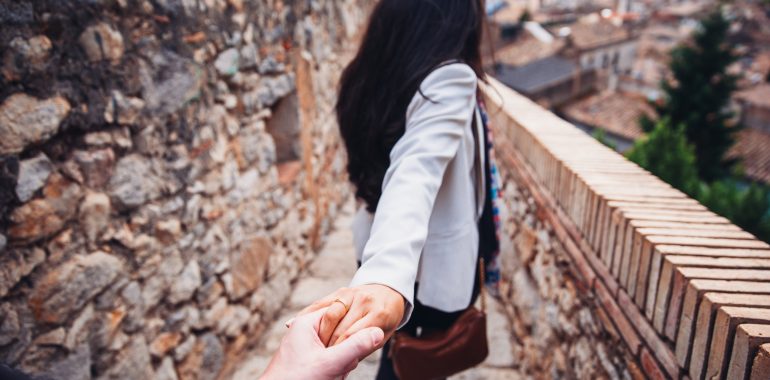 This is a story about a girl named Haniya, who is very non-serious about studies and life. A daydreamer, her only wish is to get married to the guy whom she loves from her Childhood. His name is Taimoor, a very vibrant personality & a person with thoughtful ambitions in life.  Meher is a childhood friend of Haniya, with whom she shares her secrets and she is the only person who understands the childish nature of Haniya. Hanan is a cousin of Haniya, a person with polite nature and who secretly likes Haniya. This story moves around Haniya, how she suffers in love, learns from her sufferings, and wonders the true meaning and purpose of life. The main characters of this story are Haniya, Taimoor, Meher & Hanan, but you will also meet some other characters whom Haniya has or will meet in her life. 
………………………………
I Fell in Love Again, Episode One
Haniya & Meher were very happy and were singing and dancing because it was the last day of their graduation papers. Meher was happy because she was soon going to pursue her university education in the city of Lahore, where her brother was already living with his family. Haniya is excited as she has finally got herself free from her studies. She will no more have to study because she has promised Taimoor that she will complete her graduation and after that, they will get married. As Haniya reaches home, her mother, father & younger brother were waiting for her as she had a marriage proposal for her from a relative.
She was not aware of it and after the relatives left the house her mother told her about the proposal. At first, she was shocked and subsequently thinking for a while she instantly refused her mother that she was not interested in the proposal. She smiled and went to her room as she was thinking about Taimoor.
 There were only four people living in the house, Haniya, her father, her mother & younger brother Zayan, who was a student of Fsc pre-engineering. Two of her brothers were married and were living separately from their families. Haniya was the only sister therefore all the attention was on her. She was the princess of her father, who was a retired school teacher & her mother was a housewife. They were from a middle-class family but were living very happily & joyfully.
Haniya after having lunch started cleaning the house because something special was going to happen. Taimoor has promised her that he will send his parents for her proposal after her graduation papers. She was thinking about Taimoor and a natural glow was on her face. Because he was the only person with whom she fell in love too easily when she was only thirteen & Taimoor was eighteen then.
Taimoor proposed to her during the tuition classes where he along with many other senior students was giving tuition classes to the junior students in their area. Haniya was in class seventh at that time, a very beautiful & jolly nature girl who had just entered her teens. At that age, like many others, she was very crazy about love and was living in a dream world. Taimoor was everywhere in her mind & heart.
Taimoor was equally crazy & in love with Haniya, they were simply made for each other and were like soul-mates. Haniya had no phone at that time therefore she was using the conventional method of sending letters to Taimoor through her friend Meher. She remembers the time when Taimoor used to tell her, I fell in love with you all by my heart and soul & you are the only mine for the rest of your life." Haniya used to become nervous because she was not expecting this from Taimoor as he was too reserve & very selective in his talks.
Haniya become conscious from her unconscious mind with the voice of her mother who was calling her for tea.