Why first love is hard to forget? Episode#6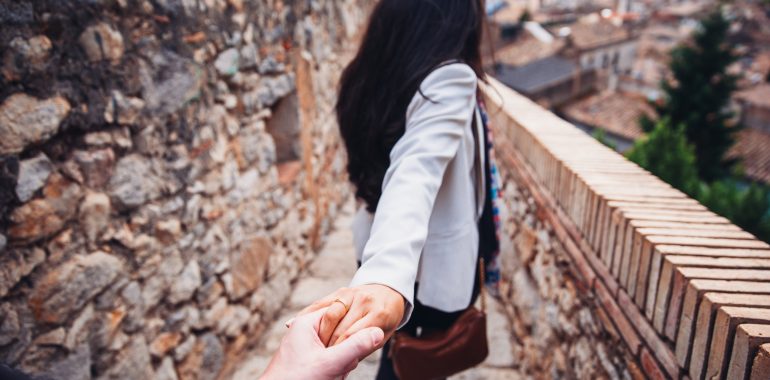 Falling in love again Episode#6
Haniya with a tray having tea and refreshment came to the living room, her mother followed her too. Haniya then served tea to Hanan and Meher and offered them to have some refreshments, on which Hanan and Meher showed agreement. Haniya was thinking about the time when they were in school, how they used to tease Hanan. She always gets irritated with him whenever he visits their home. But now things had changed, their childhood has gone and they are now in their early 20's. However, the childhood love for Haniya was still alive in Hanan's heart. He was still in love with Haniya, despite being away for many years for his studies.
After having refreshment Hanan offered Haniya and Meher to go for an outing the next day. On which Meher instantly showed agreement because she wants Haniya to come out of her depressed routine and enjoy some fresh air. Haniya told nothing and took the tray to the kitchen.
After Hanan left the home, Meher took Haniya with her to the tailor where she had given clothes to get stitched because Eid was near. For Haniya's surprise, Meher has made matching clothes for both of them. As Meher was aware that Haniya was too far away in a different world and she was no more taking care of herself. Haniya thanked her sweetheart friend Meher for the clothes and they both went to the market to have matching footwear with the clothes.
On the next day, Meher came to Haniya's home because it was Eid day and Meher hardly convinced her to get ready, as Hanan was coming to pick them for an outing. After many months Haniya was ready and was wearing the matching clothes which Meher had gifted her. She was looking so pretty which Meher, Hanan, and Haniya's mother acknowledged as she came out to the living room where they were sitting. Hanan was lost in her beauty and was constantly staring at her. Haniya was a little nervous with Hanan's constant staring but she was no more getting irritated from him. It seemed like they both were falling in love again but Haniya was surely not understanding it because she was still thinking about Taimoor.
While on their way towards their destination point, Haniya was sitting back to Hanan and he was constantly watching her in the front mirror and was lost in her beauty. Haniya was still in shock that what was happening between them. She was confused as her heart was constantly beating as Hanan was looking at her through the front mirror. Was she falling in love again, was that love? She was not able to comprehend it. After thinking of Taimoor, a sudden pain arose in her heart and she started thinking of her first love and was in deep pain because her first love had dumped her and married someone else.
The whole day the three of them enjoyed themselves a lot. Meher and Hanan didn't miss any chance to make Haniya laugh. As it was Eid day, there were different food and other stalls at different points where they ate different dishes and purchase things for themselves. Hanan seemed to be in the air as he was with his childhood sweetheart and his first love.
After coming back home Haniya seemed to be very happy and fresh, on seeing her happy her parents were so satisfied. The day was so rush and she was so tired, without having dinner she went to her room to take a rest…..