I Fell in Love Again,The Apple of her eyes Episod#2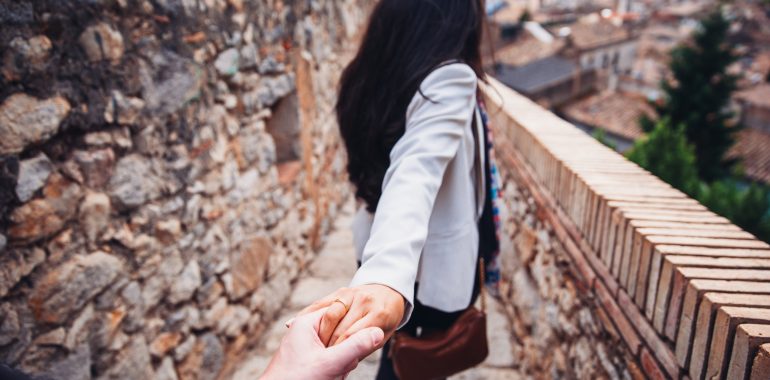 Who was the apple of her eyes
Going through the corridor Haniya was listening to the voice of her mother and father who were sitting in the living room & were talking something about her. As she reached the living room they suddenly become silent and changed the topic. Haniya was noticing them both and was eager to know what was going between them. After her father left the leaving room she asked her mother that what they were talking about. Her mother replied instantly, "We were talking about your further studies". Haniya didn't show interest as she has no plan to continue her studies. Thinking for a while Haniya suddenly called her father and ran towards his room. She recalled her father that he has promised her to bring her a mobile phone after her papers. Her father has already brought his darling daughter a mobile phone and handover a box that was beneath the bed on the table. She abruptly took the box from her father and ran towards her room.
After saving the number of her heartbeat Taimoor whom she loves beyond measures, she then saved the number of her bestie Meher. She then immediately dialed Taimoor's number, the apple of her eyes, but his number was going busy. She thought he must be busy with his office work as he was a Charter Accountant in a well-reputed company. Haniya dialed her friend Meher's number, who picked her call after 2 to 3 dials. As Meher picked her to call she started on her for not picking her call. On which Meher told her that she has called her from a new number that's why she ignored the call. Haniya told Meher that her father has gifted her a mobile phone. On which she congratulated her and as usual, Haniya started discussing with her about Taimoor. Meher used to tease her about the robotic nature of Taimoor, on which she laughed and used to tell Meher. "Love cannot be expressed in words and my love for Taimoor is beyond this world". And they kept on talking for hours until her mother called her to make preparations for dinner.
Haniya lately came to her room after having dinner and was done with other house chores. It was 9:30 pm and she was tired enough to go to bed. She remembered that she now had a phone and picked her phone from the dressing table. As she checked her phone, there were 4 missed calls of the apple of her eyes Taimoor. She instantly called him and on the first ring, he picked her call. At first, she was silent and wanted to tease him but as Taimoor called her name she was shocked. She was in love with his voice as he used to call her name. She asked Taimoor how he knows that it was her call. On which he said that she has already told him that on her last paper she will be gifted a mobile phone. Haniya already knows that Taimoor knows every single thing about her and she used to tell him everything like a news reporter.
Taimoor seemed a little low from his voice as Haniya noticed and asked the reason. On which Taimoor told nothing and was silent. Haniya becomes conscious and worried for Taimoor, she thought that she has a work burden and must need rest. She then told Taimoor to take a rest but after a deep silence Taimoor directly told Haniya that he is getting engaged next week on Sunday with his cousin who recently has done her MBBS. Haniya started laughing as she was thinking that Taimoor is teasing her. Haniya told Taimoor that she already knows he is going to send his parents for her proposal. Getting no response from Taimoor for a while, Haniya become silent and was a little curious.
Taimoor repeated the same thing 2 to 3 times, then Haniya realized that something very unpredictable has happened, the world seemed to end for her. She was not able to breathe and her heart was broken into pieces. She was not in her senses and Taimoor was constantly calling her name on the phone but she was not able to speak a word. She was not able to cry either, why someone whom she loved wholeheartedly, break her heart & take her heart out of her body……